A Living Wall is the Best Way to Add Color to a Blank Canvas.
Living walls are a relatively new and exciting way of providing a living vertical plantscape to a wall of an interior space. Our preferred system manufacturer, NextGen (ASI), utilizes 4", 6" & 8" plants to create a living, growing, and natural work of art.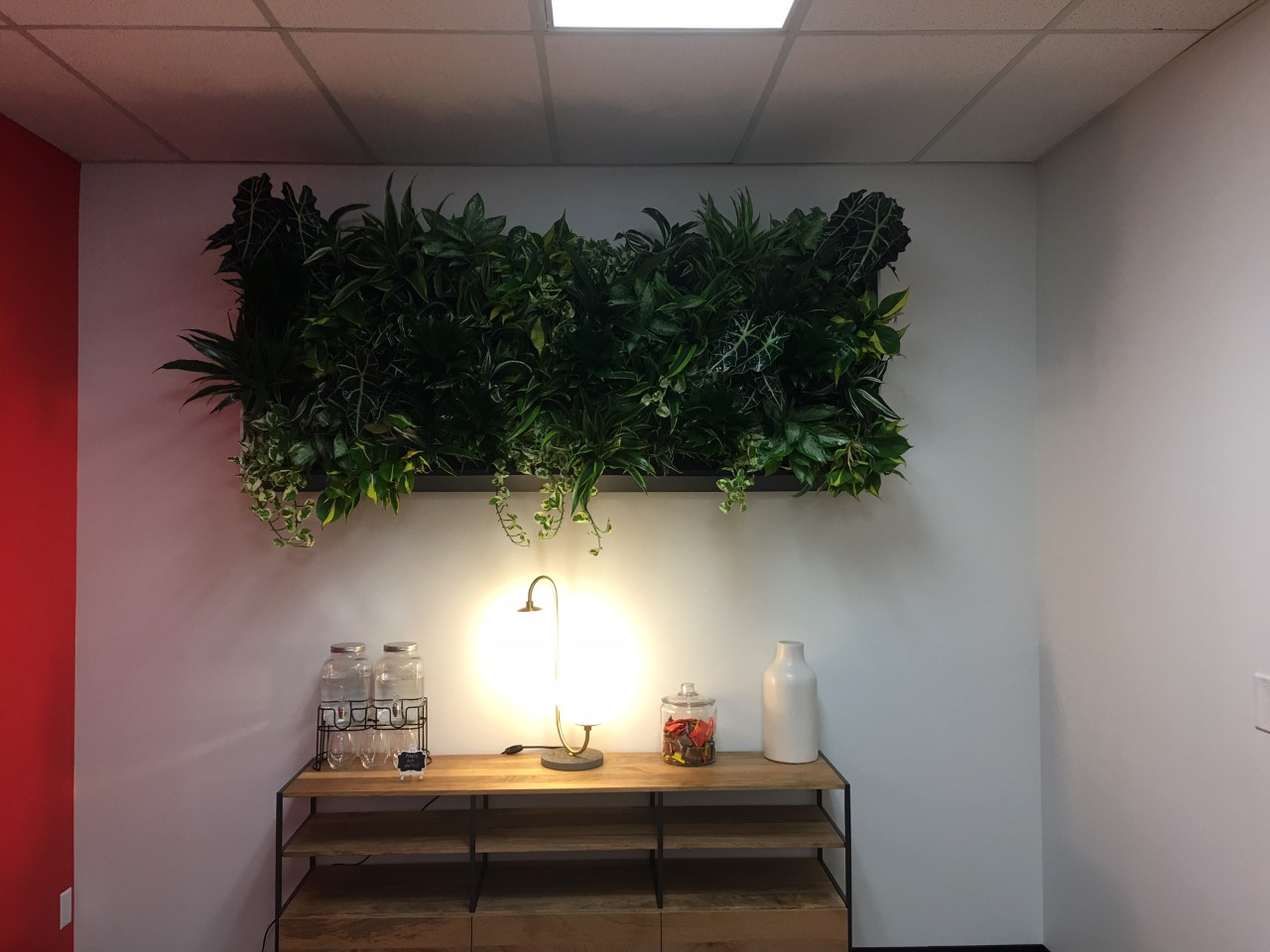 Review NextGen Information
Please, click here to view the latest brochure of the NextGen Living Wall from ASI. The brochure shows how the system is built in place and also provides some good examples of different styles of vertical planting. Track lighting may be needed for the garden wall, which we can also provide. Living Walls can be used both indoor- and outdoor; we provide and maintain interior systems only.
Some Important Points…
When proper Lighting is present, virtually any kind of plant can thrive in the NextGen Living Walls.
Several irrigation methods available, including manual, semi-automatic and fully automatic.
We offer special LED Track Lighting that is CE and RoHS approved and has a UL approved LED driver.
We provide a corner tray solution that is perfect for every design where a corner is needed to complete coverage.
Flexible systems to divide spaces or decorate a wall.
Interested in a Living Wall?
Our living wall services are available from San Francisco to San Jose. For more information, contact us now.
Get Pricing!
Another Satisfied Client!
Read what some of our most recent customers are saying...
Our company has been using Leo and his team for interior design for almost a year. They always provide excellent service and very prompt response for any request.
I first contracted with American Indoor Plant service back in 2010 for an office I was managing in Burlingame, CA. When the company grew and relocated to San Francisco, American Indoor Plant service came with us. I moved to a new company in 2012 and hired them again. Beautiful plants and excellent service at a…
American interior plant service is a diamond in quality of plants, pottery, the people they hire, the training they provide and most of all customer service. I have been with them for 17 years. In all that time I haven't had one issue with any plants or any of their service people. If a certain…